We have undertaken many restoration projects throughout Scotland. Below you will find some examples of the jobs that have been successfully completed.
Also brief details of on-going works. If you would like to know more about a specific project or would like expert advice on your restoration project please do not hesitate to contact us either by e-mail, our online contact form or simply give us a call.
Glenluiart house Moniaive – 1900 William West Neve & James Barbour
Resoration of approx 200 windows of which many were metal arts & crafts opening windows & the rest were fixed into stone mullions . [2012-2013]
Ferry Inn Rosneath – 1896 Edwin Lutyens
Restoration & reproduction of approx 80% of the windows in the house . set into stone mullions & arts & crafts opening metal windows. [photos available – client taylor / architect rob barber [2008] ]
Restoration & reproduction of all windows [30] to adjoining cottage formerly ferry inn ballroom for new owners Joe & Diane Brown .
The White House Helensburgh – 1899 Baillie Scott
Restoration of 90% of windows to the house – arts & crafts opening metal windows & fixed windows set into stone mullions .
Dean Castle , kilmarnock – Full Restoration of all windows to the Palace [ completed ] approx
100 windows & Works to St Andrews Window in Dean Castle Keep [14th Century Building] [completed] & ongoing works to the Guardshouse .

2018 – 2019
Bishops House Kilmacolm
Architect – James Salmon built 1905
Restored & Reproduced all Leaded Glass within the building .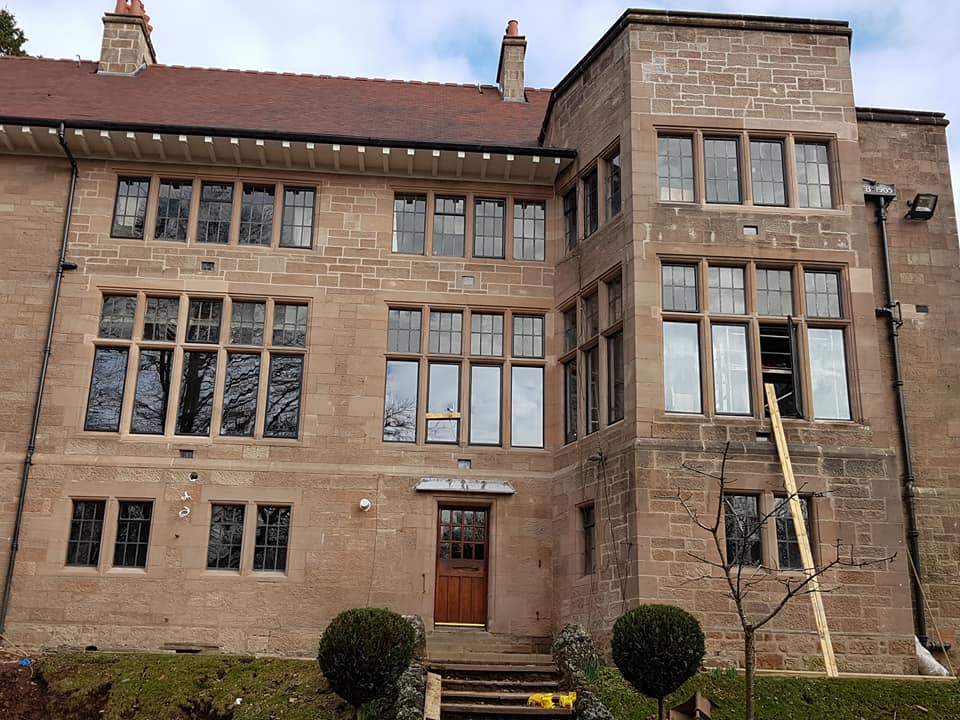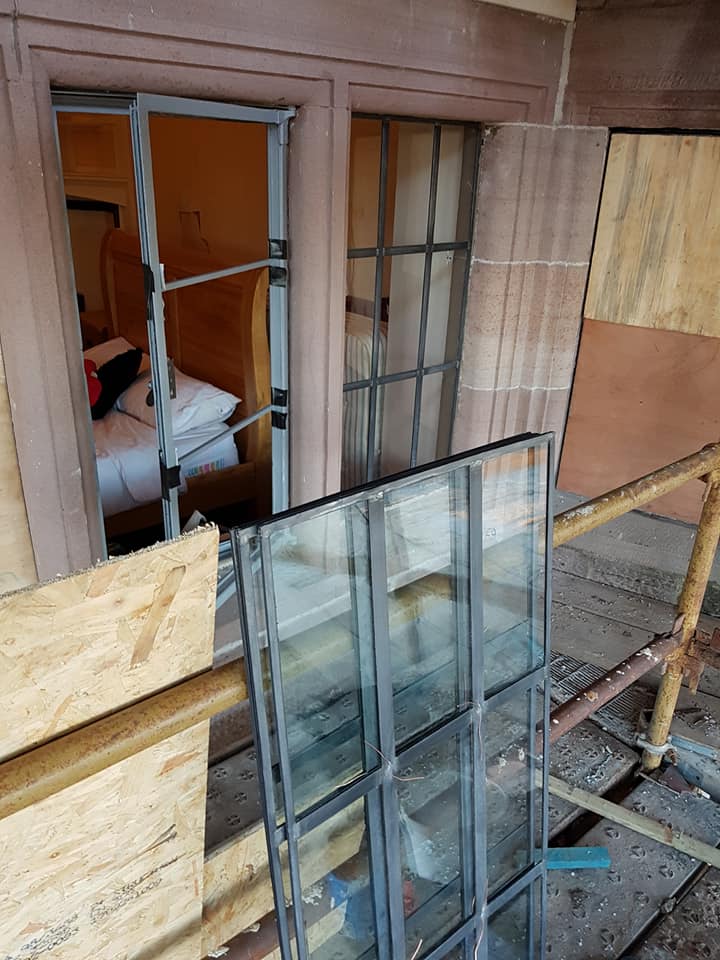 Marytrs Monument Stirling Castle Cemetery.
1867 JOHN ROCHEAD ETCHED GLASS FOR MONUMENT – CUPOLA SET INTO CAST IRON .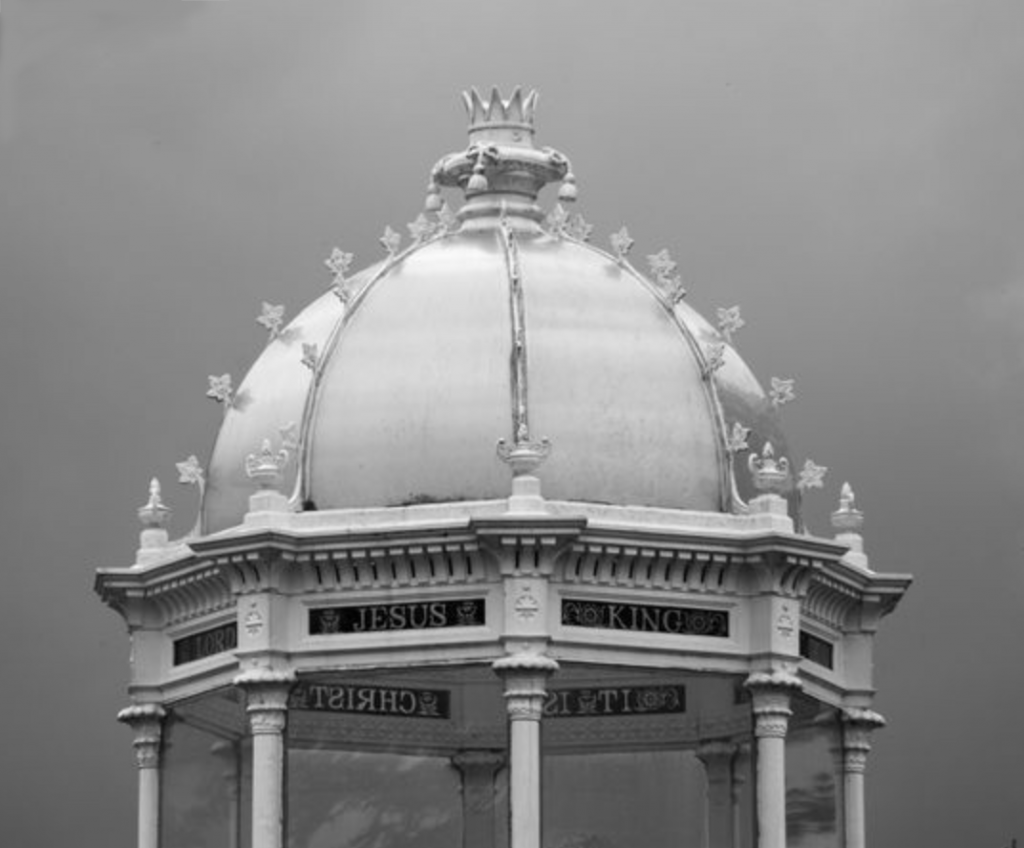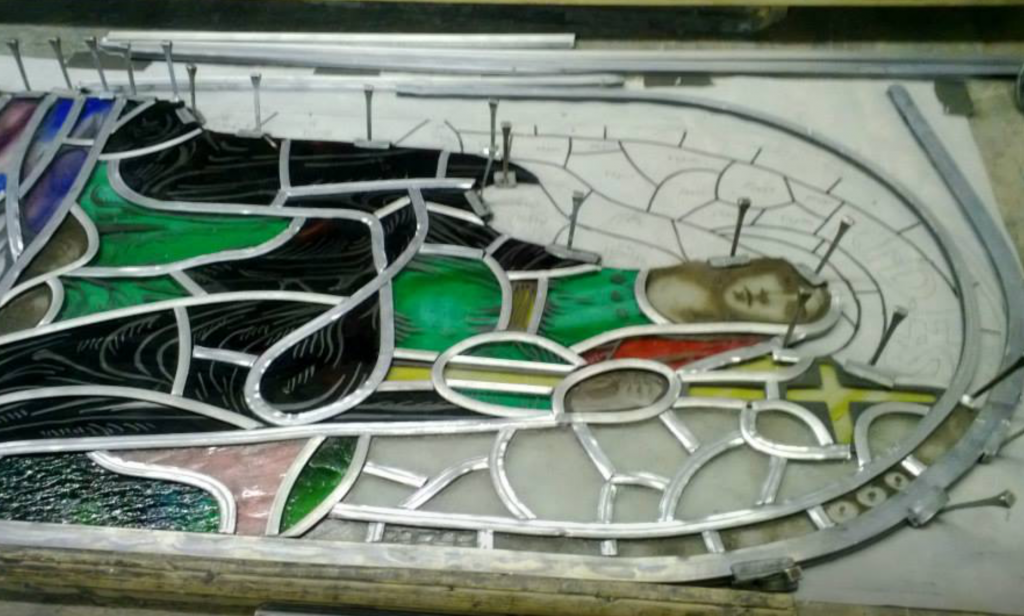 Paisley Observatory , Paisley
restoration of stained glass door – 2014
works via J.wilson & sons glaziers & other glaziers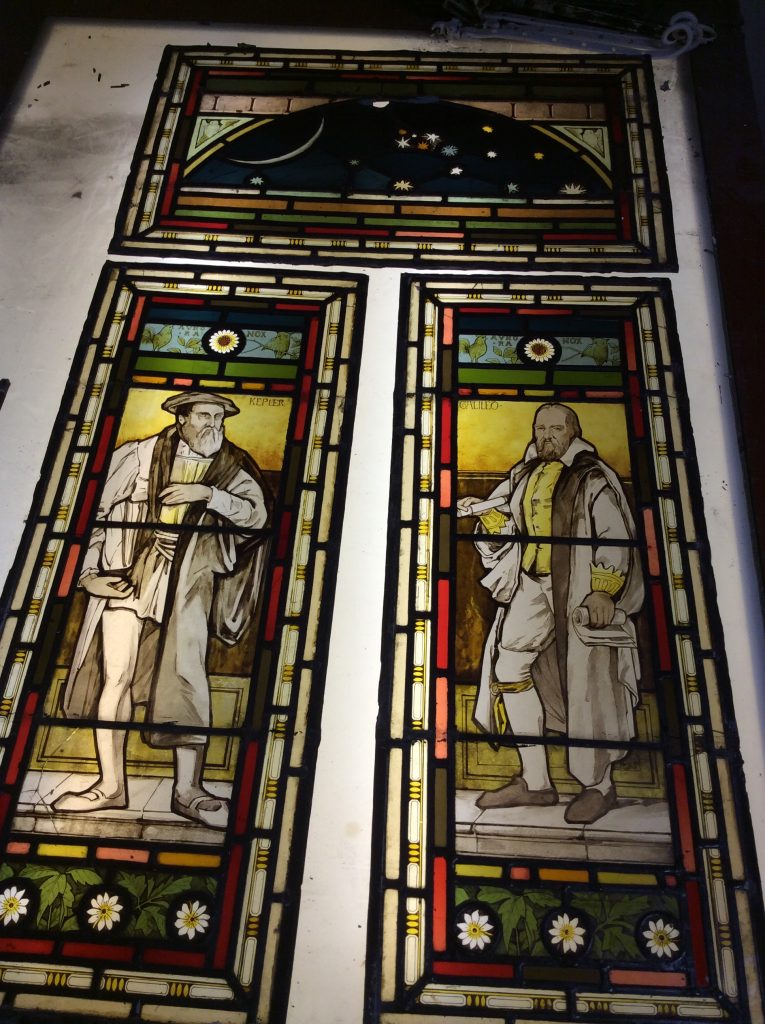 St Conans Kirk Lochawe, Dalmally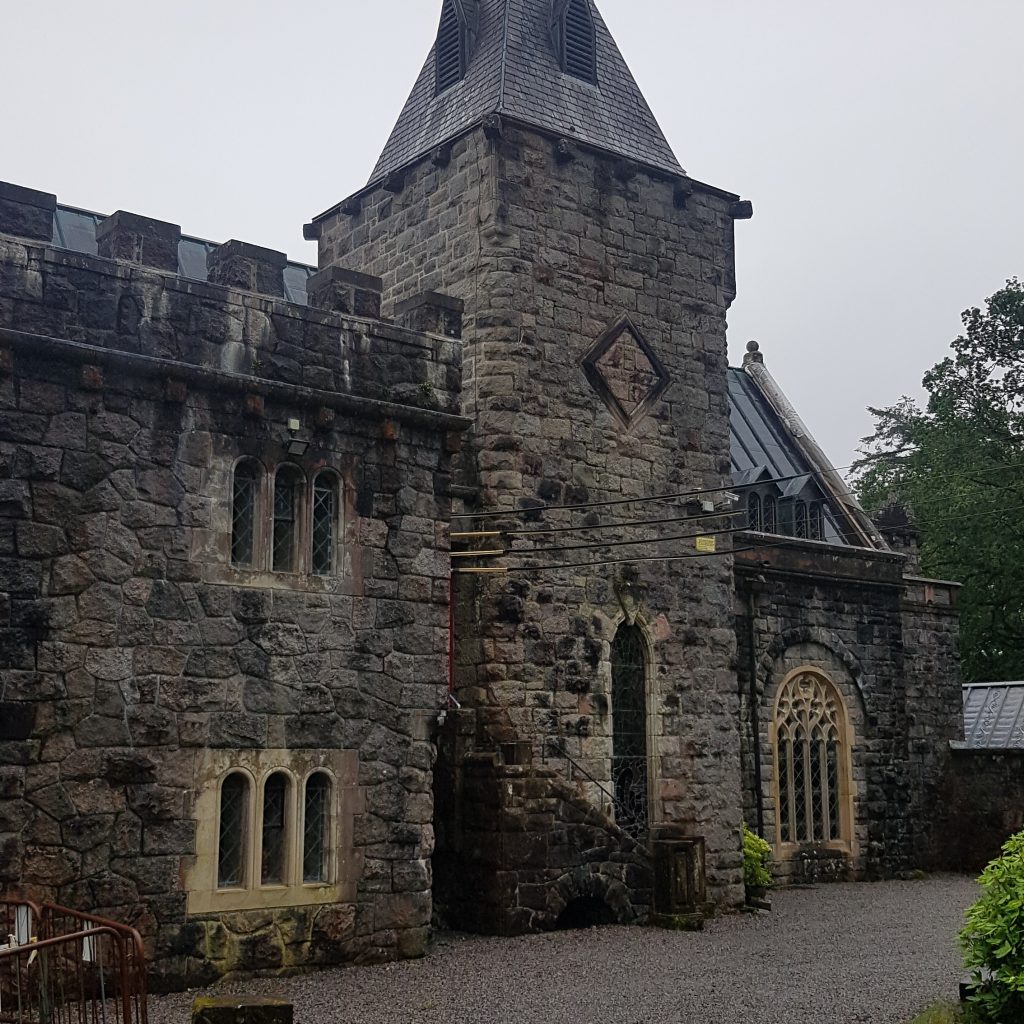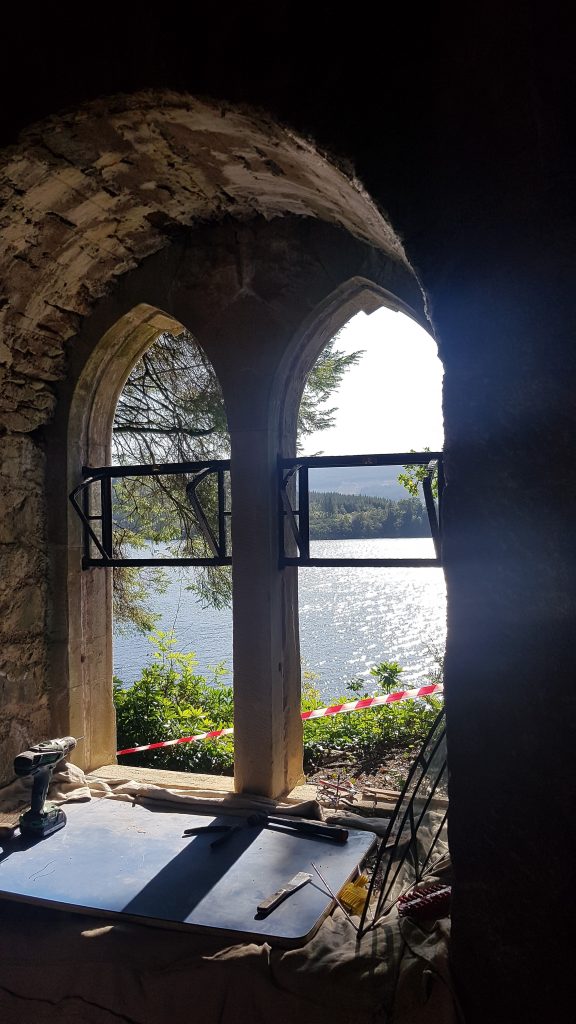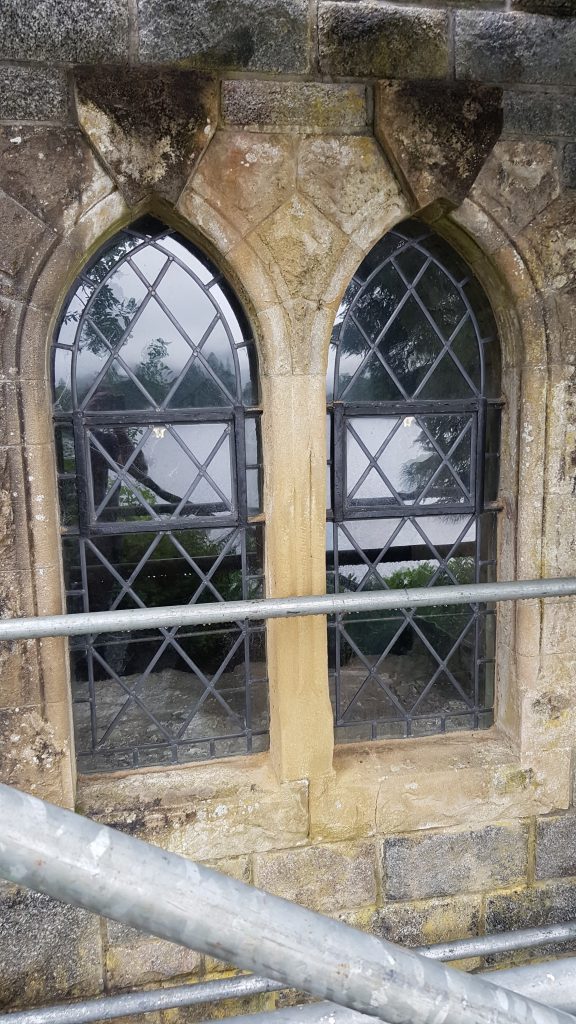 ROYAL INFIRMARY CHAPEL , GLASGOW
RESTORATION OF BADLY DAMAGED STAINED GLASS WINDOW – SET IN STONE [2014]
CITY CHAMBERS , KELVIN HALL , PEOPLES PALACE , HOUSE FOR AN ART LOVER , PARTICK BURGH HALL , GLASGOW LIBRARIES , MITCHELL LIBRARY ,WILLOW TEA ROOMS ,ORAN MOR ,TRINITY BUILDING , SLOANS ,HENRY WOOD HALL .
CHURCHES [STONE MULLIONS] RHU PARISH CHURCH , CLYDEBANK CHURCH , ALL SAINTS COATBRIDGE , BEARSDEN CROSS , WOODEND PARISH , DOWANSIDE/NOTRE DAME , BLACKHILL CHURCH ,GOVANHILL FREE CHURCH , GIRVIN PARISH , OBAN & OTHERS .
2019-2020 – Ongoing Ardrossan – Church of Nazerine all windows in church property restored & Awaiting re-installation .