Traditional hand painted & kiln fired quarry squares & borders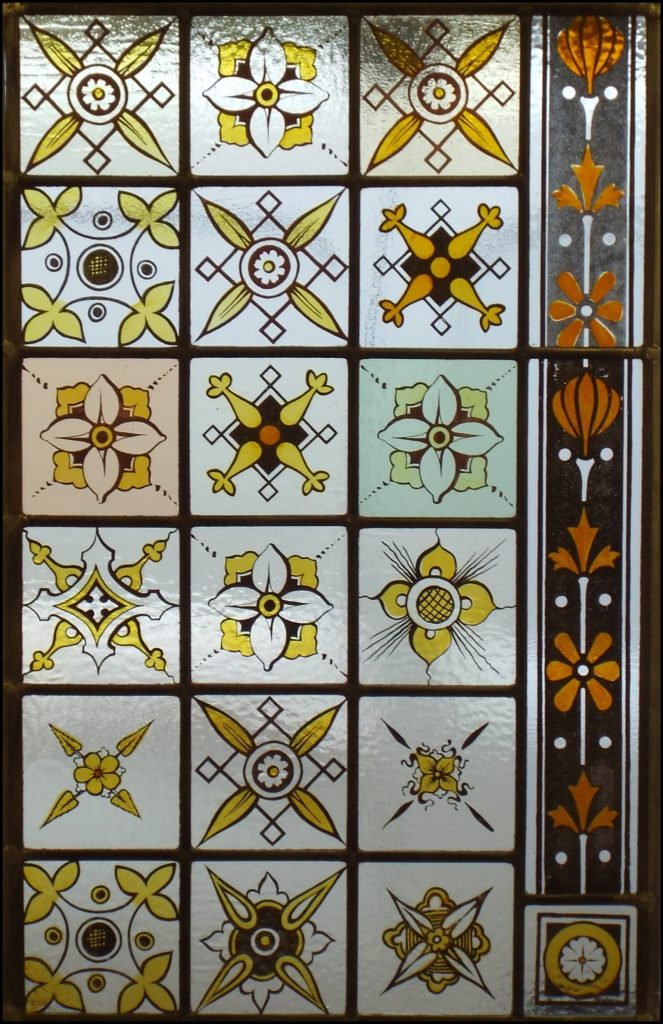 Our range of traditional hand painted & kiln fired squares & borders are available with tracing lines in either black or ancient brown with additional kiln fired stains in amber & yellow [reuche paints] They are 110mm x 110mm.
There are 10 designs to choose from and we use 5 different glass tints in cathedral double rolled glass & our own handmade clear cathedral glass .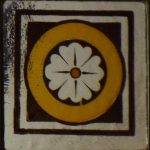 Corner Square 82 X 82
Border Section 82 X 365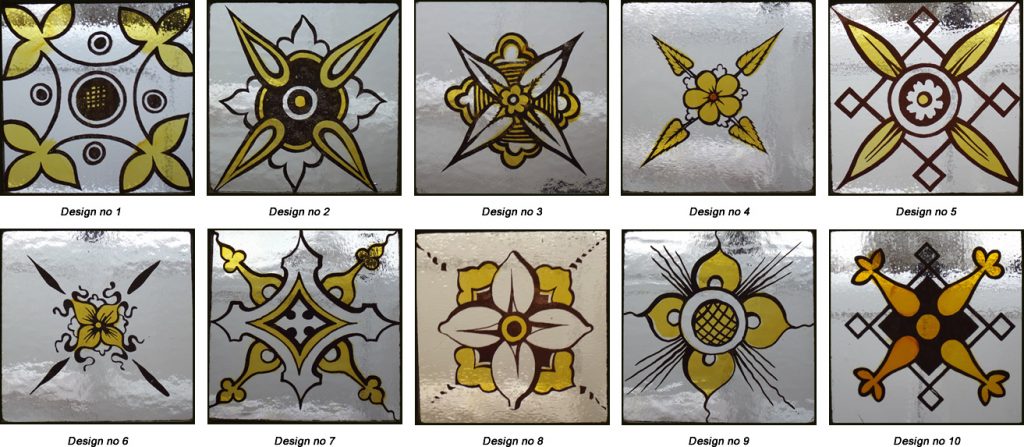 10 designs as numbered available to order with your choice of coloured tracing lines in reuche black & reuche ancient brown.
photos show designs in black using wismach dr001 pale yellow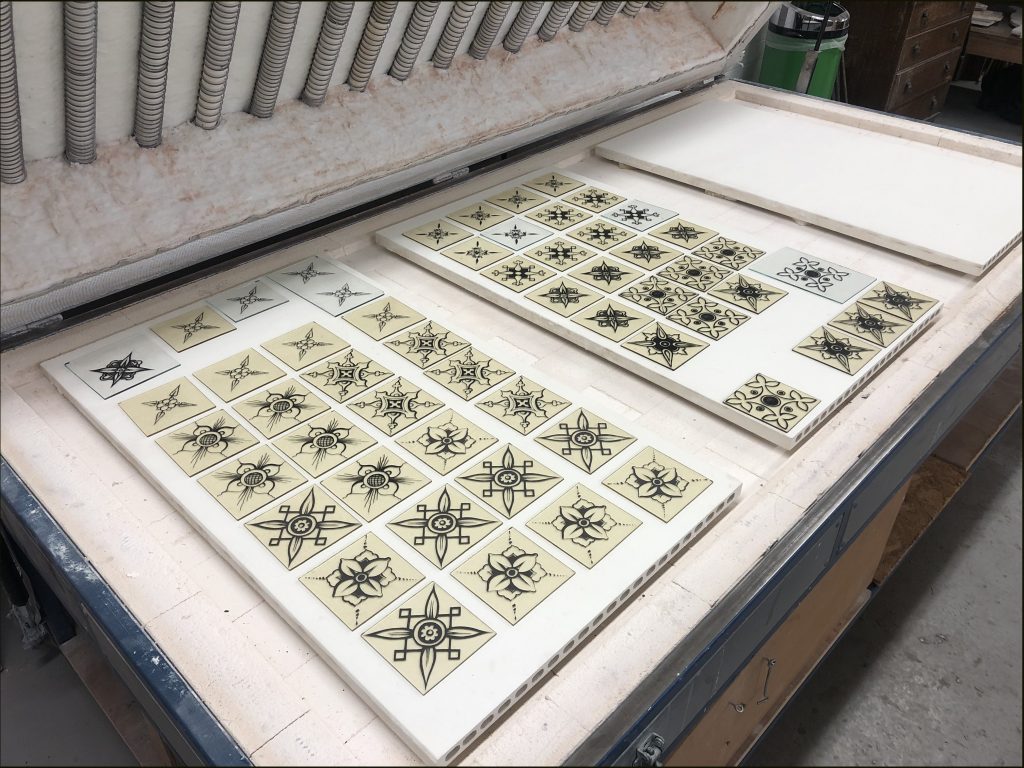 Tracing lines fired at 650*c & stains 592*c
Price & availability on application via email .
Available in sets of 4 – multi buy discounts